10 Quick Tips to Save You Time and Money Storing Your Decorations
Okay, maybe inviting the kittens to help isn't terribly productive but the process of putting Christmas away for the year doesn't need to be drudgery. Taking a little time and following these ten tips will help you…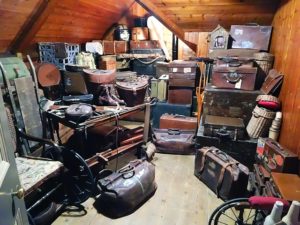 A. Save time by getting your Christmas decorations organized so you can find them quickly and easily next holiday season
B. Save space by using boxes that can be easily stacked and organized.
C. Save money by storing your Christmas lights and decorations in a way that preserves their quality and extends their life span.
10 Quick Tips
1. Use Clear Plastic Boxes – These are great because you can see the contents without having to spend time labeling each box. Plus the plastic helps protect from moisture better than cardboard. When stacking, be sure to place the largest and heaviest boxes on the bottom and smaller boxes on the top.
2. Box your Beads – Pack the beads in small boxes such as plastic shoe boxes. If you use many strands of beads, larger boxes could become too heavy. To keep the beads from becoming tangled, place individual strands in baggies. If you prefer, you can wrap each strand around empty paper towel rolls and tape the ends.
3. Don't Heap Up the Christmas Lights – Use reels to wind your strands of lights so they don't get tangled. You can use Santa's Bags that include stackable reels. Another way to go is to use a kind of wind up like you'd use for a power cord. If you're sticking with the clear plastic boxes, you can roll individual light strands into a gallon zip-lock bag to prevent them getting tangled.
4. Save Space with Re-Shapeable Decorations – Bows made of wired ribbon can be flattened and reshaped next year. Wired ribbon garlands and streamers can be tightly rolled. They don't need to be flattened unless you need to conserve space.
5. Don't Crush Your Wreaths – Wreaths can be stacked in larger boxes but each wreath should be wrapped with bubble wrap. If they aren't wrapped then they shouldn't be stacked. Bubble wrap can be purchased where office supplies are sold. Wreath boxes can also be purchased and are readily available on the Internet and in stores.



6. Wrap Christmas Ornaments Properly – Ornaments should be individually wrapped in white tissue paper or where greater protection is needed, wrap in bubble wrap. Since most ornaments are lightweight they can be stored in large boxes. If you still have the original boxes the ornaments came in, then store them in these and then place them in the storage container.
7. Protect Christmas Decorations from Moisture – If you live in a humid climate using plastic containers may not be enough to protect from moisture. Place packets of silica gel in each container to avoid damage from humidity. Silica gel can be purchased at arts and craft stores. If you cannot find individual packets, you can make your own by wrapping several tablespoons of silica gel in white tissue paper and securing with tape. Several packets should be placed throughout the box.
8. Guard Against Temperature Extremes – Delicate decorations such as ornaments made with photos or wax can be temperature sensitive. Store them in a climate-controlled area or they could deteriorate, melt or stick together.
9. Clearly identify Christmas Storage Boxes – Attach a red ribbon or tag to each Christmas storage box. This will make them easy to identify next Christmas if they have been stored with other boxes unrelated to Christmas decorations.
10. De-clutter – Some people have a tendency to just "hang onto stuff" in hopes that they'll find a use for it later. Don't waste space by holding onto old ornaments you know you'll never use again (unless of course it has some sentimental significance). Just toss out the trash.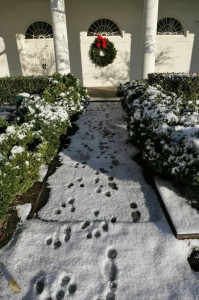 A final note: You may also want to consider Christmas ornament boxes and wreath boxes for especially fine ornaments and wreaths instead of clear storage containers. They are available in stores and on the Internet. They are very convenient and some are even acid free for even greater protection for your fine collectibles. They are more expensive, but for high quality, valuable ornaments this may be a worthwhile investment.
A little organization today will take some of the stress out of Christmas decorating next yuletide. Happy un-decorating!