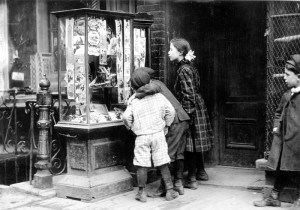 5 Reasons Why You Should Start Your Christmas Shopping Early
Okay, so some of us are inveterate shopaholics and some of us are just not.  Regardless of which camp you fall into, there are distinct benefits to getting started early with your Christmas shopping.
5) The Best Deals Are Right After Christmas
For the frugal and downright cheap among us, going shopping for Christmas stuff immediately after Christmas is an absolute goldmine.  The markdowns for post-holiday goods is usually significant, particularly for perishables like candy, cookies and other holiday treats.  You can stock up on ornaments, stocking stuffers, low cost Secret Santa items and holiday themed toys to give out at holiday play dates between Christmas and New Year's or even hold onto them until the following year.
The 12 Days of Christmas
Along with the notion of rampaging through the holiday closeout deals, the 12 Days of Christmas is an opportunity for you to celebrate the liturgical season of Christmas (that being the 12 days from Christmas Day through January 5th, the day before Epiphany) in secular shopaholic style.  If you're thrifty, you can hold off to buy presents until the post-holiday sales kick in and still technically be giving holiday gifts in this 12 day festivity.  If you want to get all of the gifts mentioned in the song, the current estimated retail value is $114, 000.  I'd be happy with a box of chocolate covered cherries, personally.

4) New Year's Bonanza
A common New Year's Resolution is to get one's finances in order, particularly if you have been spending like an elf jacked up on cocoa with double marshmallows.  The New Year can provide a clean slate to get ahead of the curve and spread your holiday purchases out over the course of the year.
Christmas Club
For those who enjoy the hustle and bustle of Christmas shopping at Christmastime, the option to open a Christmas Club Savings Account is a choice move.  You can deposit small amounts from each paycheck until you've accumulated a holiday binge fund for the end of the year.
Use Your Tax Return
If you customarily get a sizable tax return and you're not using it to pay down your debt from last Christmas, this can provide a bit of seed capital to get your Christmas shopping off to an early start.  Buy key items for your family and friends now and hide them someplace you won't forget or invest in a short term CD that will fatten your shopping wallet a few months down the line when it matures in time for your holiday gifting needs.

3) Spread Purchases Out Over The Year
Keep an eye out for gifts throughout the year.  When something jumps out at you as the perfect gift for that hard to buy for relative or friend, go ahead and grab it!  There's no reason to wait until Christmastime if you see the right thing.  That's what gift wrap and closets are for, right?
Special Keepsakes
Did you take the kids someplace special this year on vacation or even just the occasional weekend road trip?  Get an ornament or a small memento from the tourist destination that can be used as a stocking stuffer.  You could even get a sweatshirt, jacket or even a knit cap from that vacation spot that can be given as a gift and tuck in some printed pictures from your excursion to rekindle the special time you had with your family.
More Time To Get The Perfect Gift
Do you have that one friend or relative whose signature interest is something seasonal like gardening, fishing, running or camping?  You can find special deals right at the beginning and after the end of these particular seasons that will let you be their hero when they see your customized treasure under the tree.
Back to School Sales
Typically, you will find Back to School sales on clothes and electronics between college semesters around New Years and in late Summer.  These are a great way to spread your holiday shopping dollars out over a wider span of the year.

2) Christmas Is Coming
So, we've talked about the benefits of really early sales and spreading things out.  If you're in the camp of those who are really juiced about shopping during the holiday time frame, there are still options for getting ahead of the game.
As Soon As The Tinsel Hits The Store
In years gone by, Christmas shopping season didn't start until after Halloween or in some cases even after Thanksgiving.  These days, however, you're lucky if they wait until after Labor Day to start hanging decorations and playing Christmas music.  Well, their fervor works in your favor.  If you start early like the stores, you will find that you aren't left in the lurch on this year's hot toy or gizmo.  As soon as the bells start jingling, keep an eye out for the top picks and grab yours while they're still available.
Black Friday
Personally, I'm both an introvert and a fan of sleeping late after a big Thanksgiving dinner.  Black Friday is a big draw for my kids.  They love to hit the malls with their aunt and shop, shop, shop til they drop!  Black Friday (which, as of 2013 seems to begin right after supper on Thanksgiving Thursday) is a massively orchestrated sales effort by bricks and mortar merchants to kick off the holiday shopping season and get those annual books in the black before closing out the year.  You can keep an eye on what the special offers will be this year and strategically shop for just those special items because you've been doing the bulk of your shopping throughout the year.  While others are hustling and tussling, you can be a highly targeted shopping ninja making a beeline to those special deals you've been tracking.
Cyber Monday
If you're like me and you can't be bothered to go to the store regardless of the reason or season, the virtual merchants have established Cyber Monday as the online alternative to Black Friday.  Didn't get the hot items on Black Friday because the frothing mobs had already torn through the stores like a plague of locusts? Let your fingers do the clicking.  The online merchants have held their stock in reserve for the unfortunate shoppers who didn't score the choice gifts.  In most cases, they will be able to have your goods delivered well before Christmas.  Some sites will even provide gift wrapping for a small fee.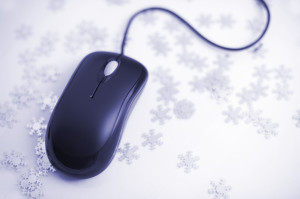 1) Stress Free Holidays
Let's face it, the holidays are meant to be a joyous time to spend with family and friends.  By employing some of the strategies involved in shopping early and often, you will be in a much better mood than a lot of your less prepared counterparts and in a better frame of mind to enjoy the holidays.
Avoid The Crowds
You no longer need to brave the elbows and shopping carts of the inconsiderate, frazzled denizens of the holiday shopping world.  You've done your best and gotten prepared ahead of time.  Don't get caught up in the mob mentality.  You can kick back and watch your favorite Christmas specials and bake some cookies.
Avoid Bad Weather
Snow? Ice? Blinding sleet? Yow! Who the heck needs all that drama?  Let Jack Frost do his worst while you stay safe and snug at home with your cleverly stashed horde of holiday gifts.  Shop while the sun shines and stay home when Old Man Winter comes calling.  You'll be one less statistic for the DOT to tally this year.
Enjoy The Season
Christmas is the time for wrapping up the year on a high note.  With a modicum of preparation and strategic shopping, you will be far less stressed about the demands of holiday gift giving and more likely to soak up some holiday cheer.  This is the time to celebrate!