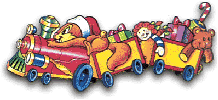 6 Essential Family Christmas Vacation Tips
A family Christmas vacation can be a truly memorable experience. You can be blessed with magical memories that will last a lifetime. Christmas is a wonderful time to be surrounded by family, dear friends and the joyous spirit of the holidays. It can also be dreadfully hectic without proper planning.  Even though Christmas is one of the busiest traveling times of the year, these tips will ensure your family Christmas vacation is stress-free and enjoyable.
Christmas Vacation Tip #1: Bag It & Tag It
Since you're planning a Christmas vacation, be sure to wrap your gifts early so you can take them with you on the trip. Be sure to insert padding into presents that need to travel with you to avoid damage, particularly if they are fragile. If you don't have enough room to bring your gifts in your car, ship them to your destination before you leave home. This will reduce the stress of trying to pack them all into the car at the last minute.  If you're purchasing the gifts online, have them delivered to your vacation spot so they are there waiting for you.
Christmas Vacation Tip #2: Be Inclusive
Make sure that you plan a trip that will be enjoyable to every member of the family. Before locking in any plans, sit down with the whole family and ensure that everyone has something special to look forward to during the vacation. Be sure that your trip is long enough that everyone will have a chance to enjoy their favorite activities.
Christmas Vacation Tip #3: Check the Weather Forecast
If you are planning outdoor excursions, check the weather forecast to avoid nasty surprises. If you are going skiing or skating, verify with the facility to inquire about their conditions.  You can't ski on rocks and you can't skate on slush, trust me.  I know people who have tried.  It's not pretty.
Christmas Vacation Tip #4: Leave A Margin Of Safety
As you make your travel plans, buy your tickets as early as possible. Airlines and other forms of  mass transit tend to fill up early, particularly near the holidays.  If you're flying, confirm that your flight is on schedule by calling before you leave home. With that confirmation, make sure that you arrive at the airport early enough to get through security screening and still make your flight. The same is true for trains. Always call ahead to verify that your plans are still on schedule.  You should also look into your options for a TSA Precheck to smooth your way through the security gate.
Christmas Vacation Tip #5: Maid's Day Off
When you are having a family gathering or even Christmas dinner, remember to help with the cooking or clean-up. Cooking for a large family event is a major deal and it requires a lot of effort. So, be a love and lend a hand.  It's Christmas for them too, right?
Christmas Vacation Tip #6: Santa Questions
One of the best things about a family Christmas vacation is simply having a chance to be together. If your children start asking questions about how Santa will find them when they're not at home, have some answers ready.  Reassure them that Santa is always watching and will know just where to find them. It's moments like these that will be a priceless treasure that you will remember for the rest of your lives.
With just a little planning and forethought, you can make your Christmas family vacation the relaxing magical getaway that you all deserve.