Gift Idea – Special Diet
At Christmastime, a lot of us take for granted that cookies, pies and cakes are going to be on the menu for the duration. Unfortunately, not all of us are
in a position to enjoy the traditional treats that so many of us enjoy, but as the angels say "Fear Not" because there are fun alternatives for those with special dietary concerns.
Gluten Free
Do you have a loved one or special friend on your Christmas list who is on a Gluten free diet? There are many people going on this now, even though it was originally used as a treatment for Celiac Disease. Now, people are using it as a way to treat autism, to lose weight, and to ease digestive discomfort.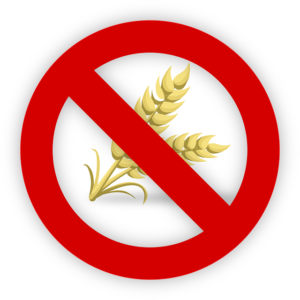 Luckily, there are many gluten-free food gifts you can buy online. The Gifting Group makes a Gluten Free Gourmet Festive Twig Gift Basket with Cheese Knife that's packed with olive oil sea salt crackers, cashews, olives, Busseto salami and Napa Valley Whole Grain Mustard – all free of gluten for that special someone in your life!
Then there's the Holiday Delight Gluten Free Gift Tower by Gluten Free Palace. This gift includes chocolate chip biscotti, raspberry linzer cookies, black and white cookies, packages of dried fruit, pocorners and jelly bellies that are not only gluten free but are also certified kosher!
Know someone who has a sweet tooth but can't eat gluten? Try the Gluten Free Cookies Gallon by Apple Cookie & Chocolate Company. This gift is a 1-gallon can filled with delicious fresh baked gluten free chocolate chip cookies. When the mini crunchy cookies are gone the can turns into a coin bank.
Another idea is to make a gift basket on your own! You can find lots of gluten free baking items online or in local grocery stores, and package them into a basket that you buy at an arts and crafts store.
Sugar Free
The holidays can be hard on those who are on a strict sugar-free diet. Whether they're diabetic or just giving up sugar for some other reason, you can give a Christmas gift that satisfies their sweet tooth.
The Gift Basket Dropshipping company makes the Simply Sugar Free Gift Basket, which includes sugar free chocolates, jelly beans, fruit candies, and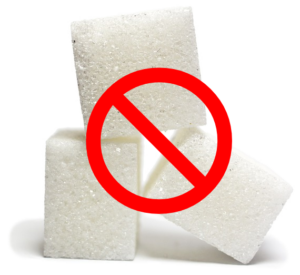 a variety of snacks like crackers, pretzel sticks, cheese dip, popcorn, and coffee – all in a lovely wicker basket.
There are a number of wonderful treats that you can put together to create your own sugar free gift basket such as Gimbal's Sugar Free Scottie Dogs, miniature Reese's Peanut Butter Cups, the Go Lightly "Just Chocolates" variety, Werther's hard caramels, Swiss Miss sensible sweets light cocoa mix and Hershey's Special Dark Chocolate bars. To add some sugar free baked goods, check out the marvelous recipes in Terry Smith's book Sugar Free Baking Recipes: Delicious Baking Recipes With No Added Sugar. When you put these treats together with creativity, your loved ones will really appreciate the care you've shown.
It's no fun having to feel deprived around the holidays, so if you do know someone who's on a sugar-restrictive diet, this kind of gift would perk them up through the Christmas season.