Gift Idea – Meat and Cheese
Meat and cheese gift baskets are a great food gift to give during the holidays. They're perfect appetizers for entertaining, so hosts and hostesses appreciate the thoughtful gift. There are many brands and variations of the gifts to choose from. Having snacks of this sort handy is a real benefit when family and friends drop by for a spontaneous holiday visit.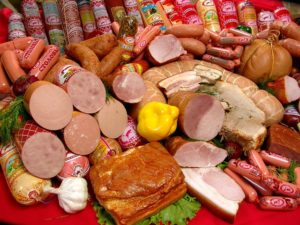 The Hickory Farms company is well-known for its delicious summer sausage, but they have so much more to offer, and their brand is synonymous with gift giving around the Christmas season. The company even offers free shipping to the military – a very patriotic act by this company! In addition to sausages and cheese blocks, they also sell signature nut gifts and fresh fruit, too.
The Swiss Colony company is a household name, just like Hickory Farms. They are known for their sausage and cheese blocks, but there's one gift box in particular that's always a hit. It's the Swiss Colony Sausages 'n Cheese Bars, which comes in 4, 6 or 8-piece options.
You can get their 4-piece pack, which includes Kreme Kaese and cheddar cheese, and their original and summer sausages. The 6-piece Swiss Colony gift box includes the previous four items, but you get to add in some Colby cheese and a garlic beef sausage for your gift recipient. And the 8-piece pack gives you all previous selections, along with a Caraway beef sausage log and Swiss and Edam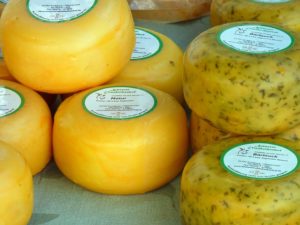 cheeses.
Other brands have some amazing offers, too. A company called Wisconsinmade makes a tantalizing food gift basket called the Deluxe Meat and Cheese Gift Box. It includes beef summer sausage and salami, a variety of cheeses in the flavors of tomato basil cheddar, cranberry cheddar, and roasted garlic. It comes with a cheddar cheese spread and a few mustard options, including stone ground, sweet and hot, champagne, and honey. A box of wafer rolls completes the gift basket.
Check out the Art of Appreciation Gift Basket called Smoked Salmon and Seafood Gourmet Gift Box. It has a fishing themed container, so it would make a great gift for a special man in your life. It includes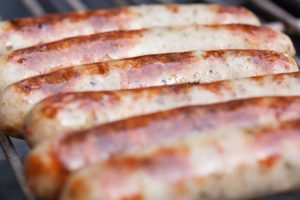 salmon fillets, an herb pate, smoked salmon pate, cheese straws, and a variety of crisp crackers for the recipient.
Another excellent gift option for the meat lovers in your life is one of the many selections from Omaha Steaks. A marvelous sampler is their Family Value Pack which includes top sirloins, roasted chicken breasts, burgers, jumbo franks and stuffed baked potatoes. As a chaser, you can also get the Assorted Individual Cheesecakes to keep the holidays sweet.
The holidays always bring savory images of the sausages and cheese logs offered by vendors like Swiss Colony and Hickory Farms. These seasonal treats are a great way to entertain guests or to enable your loved ones to entertain their guests when they receive these packages and baskets from you.