Hello friends and fellow Christmas enthusiasts!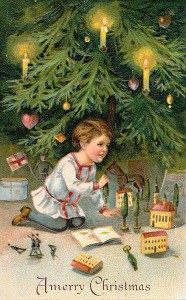 Welcome to Christmas All The Time!  This site is devoted to all things Christmas.
We'll talk about holiday topics, decorations, recipes, party ideas, gifts and even ways to pay for all of the festivities.
In the end, though, it's not about the gifts you give or even the gifts you get.  The holidays are about the love you share with friends and family.

Browse through our latest posts or search for ideas by category.
We adhere to The Code of the Elves:
Treat every day like Christmas.
There's room for everyone on the nice list.
The best way to spread Christmas cheer is singing loud for all to hear.