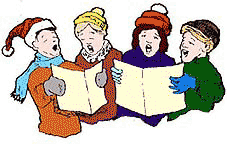 Christmas Music, Your Way
Something I hear from friends and people around me is how they just can't stand the 24×7 Christmas music on the radio, in the stores, at the mall, just about everywhere.  I, on the other hand, just can't get enough.
It's just so sad when they all switch back to ordinary music.  Frankly, I can't stand it!
Thanks to a timely contact from a new friend, I no longer have to.  I can have my very own play list of Christmas music all year long!  Now that I know the secret, I want to share it with you.
YulePlay – Discover & Listen to Free Christmas Music Online
Wow, where to even begin.  This is the greatest thing since Christmas music!  These guys have everything the musical Christmas enthusiast could ever want.  Here's a quick summary in their own words:
It's a clever site with a lot of great features.  For any song or artist that you pick, a list of related songs will be displayed for your convenience so that you can make a playlist of compatible songs.  You can save playlists of your favorite artists singing various songs.  You can save playlists of your favorite song being sung by various artists.  You can listen to playlists that have already been compiled by other Christmas enthusiasts like us.
A great feature in the playlist control is that it prevents you from adding the same song over and over and over again.  That's just what I like in a web application.  It's fun, easy to use and darned near idiot-proof.
I love the look and style of the site.  Simple, clean and Christmasy. Yes, that's a word.  I should know.  I just invented it.
In any case, thanks to Simon we're now blessed with an opportunity to listen to our favorite holiday tunes 24×7 all year round.  Now that's what I call "Christmas All The Time".