Pork and Sauerkraut
Happy New Year! I can't think of anything more traditional for New Year's Day than good ol' Pork and Sauerkraut!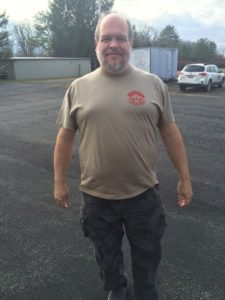 Where I grew up was on the border between the outskirts of Philadelphia and the eastern reaches of Pennsylvania Dutch Country. This led to two different traditions in my household. The Mummer's Parade or the Tournament of Roses in the morning followed by Pork and Sauerkraut for supper.
Well, nowadays I'm the dad and we have a little tradition of our own. My sons' Boy Scout Troop 624 holds an annual Pork and Sauerkraut dinner at Schuylkill Lodge 138 in Orwigsburg, PA. Every member of the troop shares KP duty serving up the holiday fare. It's a wonderful time to get in touch with the community and share some fellowship with the troop families.
So, why Pork and Sauerkraut? Well, tradition holds that pork is lucky because pigs root forward rather than backwards like chickens and turkeys. As such, pigs are considered to be symbols of progress and are indicative of the promise of a New Year. Traditionally, when cabbage was harvested and preserved at the end of October it would take about eight weeks for the fermentation of sauerkraut to complete. This made the sauerkraut available right in time for New Year's. They added on the symbolic meaning of the shreds of cabbage. The long shreds are meant to symbolize long life. In either case, the tart sauerkraut is a wonderful flavor pairing with the fatty, salted pork.
Here's a video recipe that I hope you'll enjoy.