Random Acts of Christmas
It's so easy to get caught up in the commercial side of Christmas that we forget that it's all about giving and togetherness. It is best to instill good morals in children while they are still young and to teach them the practice of giving back to others. It's a great way to keep Christmas in your heart any time of the year.
Explain to your children that there are so many people out there who don't have a warm house to sleep in or presents under the tree.  Some don't have family members with whom to share their holiday or even health to carry them to next Christmas.
You aren't trying to depress your children with this message, but you need to remind them that there are always those worse off than us.  After you have discussed this as a family, tell them that you can and will help those in your community who aren't as lucky as you are.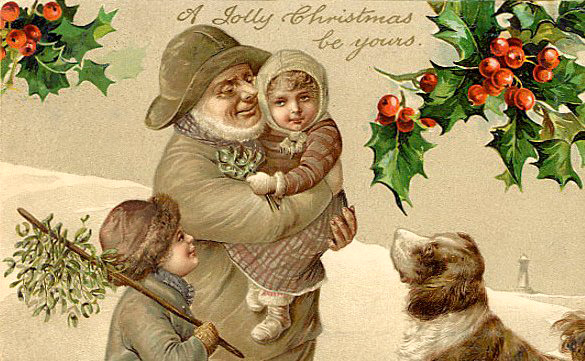 Encourage them to list ways they can bring cheer to those that sorely need it. This list can involve anything from donating old toys to thrift stores, volunteering at your local soup kitchen or holding a canned goods drive for a food pantry.
When every family member has written their list, decide on those that you can do as a family every day. It can seem daunting because it seems so time consuming, but it doesn't have to be.  I think we could all agree that helping others, as well as teaching our children to do the same, is far more valuable than the time it takes to do so.
Bring baked or canned goods to your local homeless shelter. Take your children caroling at your local nursing home or to elderly shut ins at their homes. Help a single parent in your neighborhood by cleaning their home, hanging lights or babysitting the children. Just get out in your community as a family and make it better in some way, whether big or small.
We only have our children for a short time. They will soon have children and homes of their own.  This way, you can pass on a tradition that reaches beyond the four walls of your home and embraces your community in a warm, holiday hug! I guarantee you will not regret it!