Romper Zombies (Product Review)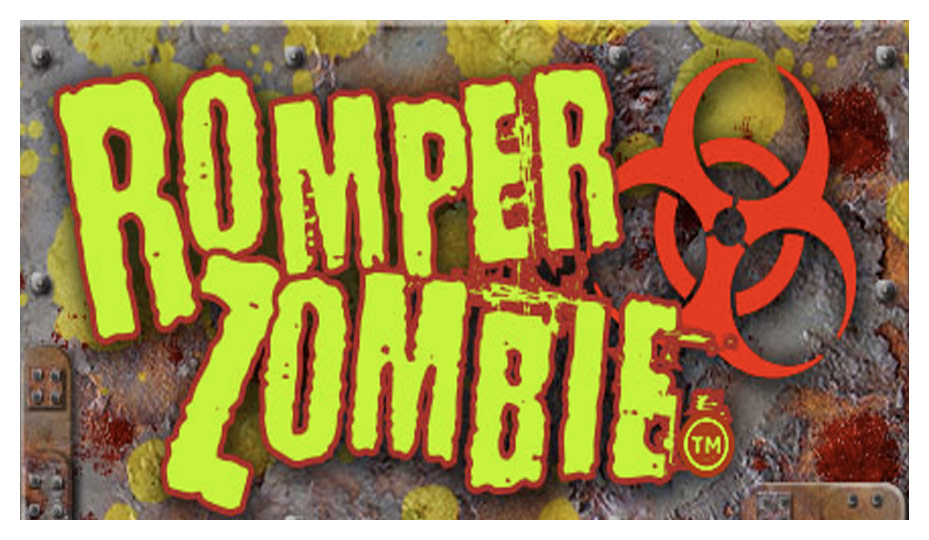 The new Romper Zombie figures are not quite what you would expect for a new range of kids toys. Looking somewhat like a cross between 28 Days Later
and the Cabbage Pat
ch Kids
, they are somehow cute and repulsive at the same time. The collection features 24 zombies and 6 zombie hunters.
These little 8 inch resin statuettes are children that have accidentally become zombies. Each character is named alphabetically. The first one is Andie
. The collection has a detailed story behind the figures including how each child became a zombie. There are currently four figures to see but plans for the rest are underway.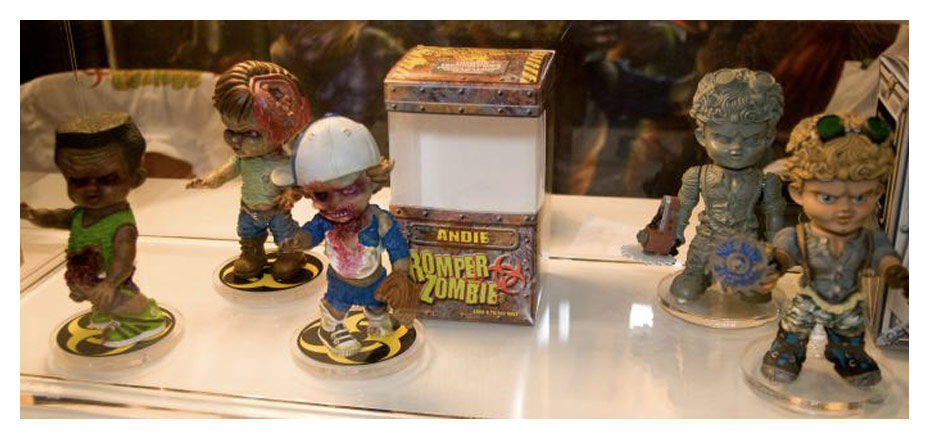 How Much?
These Romper Zombies will retail at around $34.99.
Who would buy these Romper Zombies?
Primarily aimed at boys around 8+, these dolls have also gathered fans of all ages. The amazing attention to detail has everyone amazed. From the brains on Andie
, to the heart little Bobbie
is carrying around and even the zombie hunter weapons that Georgie
is wielding. These hard resin dolls are even robust making them great for younger kids who can accidentally break other collectible toys.
Things we like about the Romper Zombies
As mentioned before the attention to detail on these little Romper Zombies is outstanding. The paint work is truly brilliant from their clothing, to the details work on the zombie skin, really makes them look like the un-dead. The individual characters also have their own little background stories. They also have articulated arms waists and sometimes necks.
Things we did not like the Romper Zombies
It's hard to find a fault with these little zombies however the idea of giving zombies to the kids may not appeal to some parents. Some younger children may also be put off by finding them a little scary and gruesome.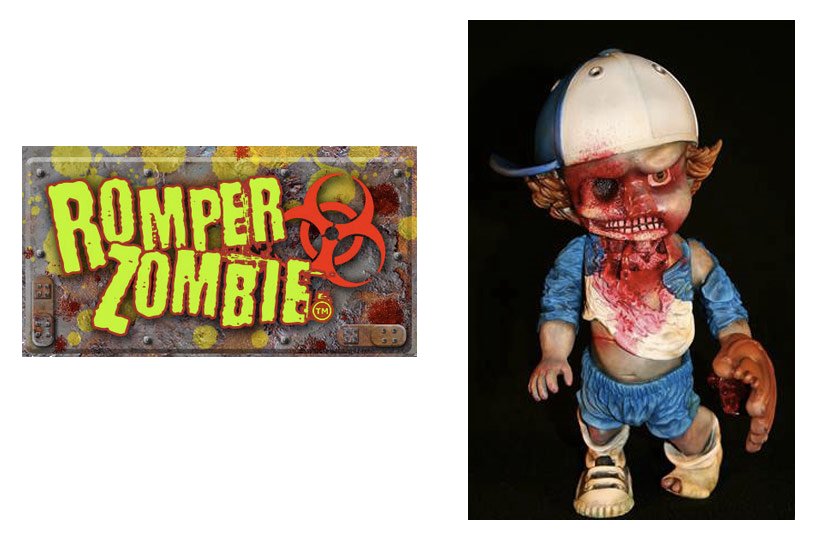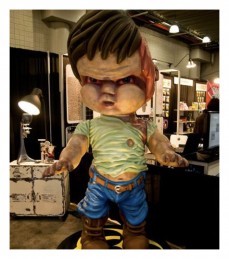 Guarantee
As the Romper Zombies are aimed at children as a toy it's unlikely that they will come with a guarantee unless there is a fault on them.
Are the Romper Zombies worth the money?
Some people may be thinking that $34.99 for an action doll type of toy may be a bit steep but these little guys come with a few extras. There are plans for an online game about the Romper Zombies. When you purchase a doll you'll get what looks to be a phone number but is actually a code you have to break to access the game and to determine who the zombies will attack.
Where can I buy the Romper Zombies?
So far four of the zombies are available to buy from their website, the first three zombies and Georgie Gory- the first of the zombie hunters. They plan to release the remaining 20, one at a time, over the next year or so. They'll be available on their website and at major toy stores as and when they're are released.

More customer reviews for Romper Zombies
It's safe to say that these little zombies are getting good reviews. People seem to like how the have managed to keep these unique zombies almost looking cute. As well as the fact that it has the tie-in of the online game.
"The sculpting is incredibly tight and well-finished, while the paint job is diverse and anything but lazy. Little creative touches like a heart inside a baseball glove, intricately weaved curly hair, or the buttons on a shirt make these figures live up to high expectations."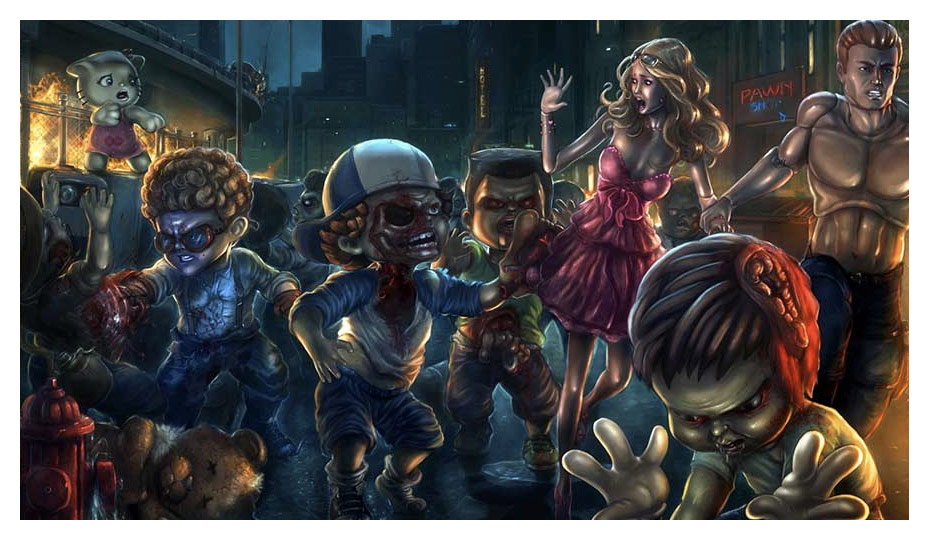 | | |
| --- | --- |
| Amazon Affiliate Disclaimer | FTC Disclosure |
| Christmas All The Time is a participant in the Amazon Services LLC Associates Program, an affiliate advertising program designed to provide a means for sites to earn advertising fees by advertising and linking to amazon.com. | FTC Required Website Disclosure: You should assume that the Owner of this Website has an affiliate relationship and/or another material connection to the providers of goods and services mentioned in this website and may be compensated when you purchase from a provider. You should always perform due diligence before buying goods or services online. The Owner does not accept payment or merchandise in exchange for the reviews themselves. They are written objectively and with honesty. |