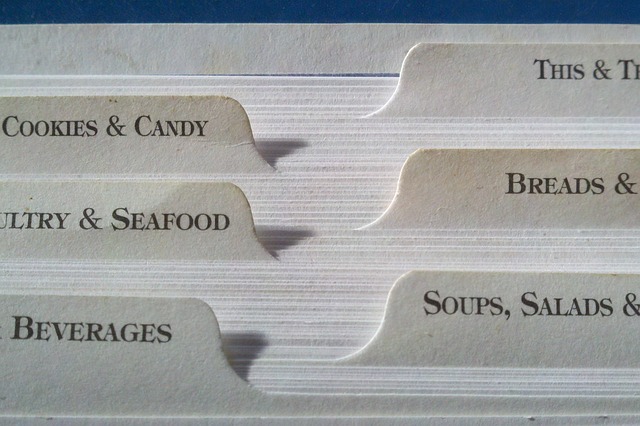 Storage Ideas for Christmas Recipes
Every holiday season, many of us look forward to eating special treats made using long-held and cherished family recipes. Many families have holiday food traditions they hold dear. I simply cannot imagine a holiday without Nana's plum pudding or Mom's thimble cookies. Year after year, we enjoy these treats and use them as a way to stay connected with our families and the Christmas spirit. Keeping track of your favorite holiday treats will help things go more smoothly.
You can create that special holiday feeling each year by returning to your favorites in due course. The easiest way to do this is to have them stored in a coherent fashion. Here are some excellent ways to store your recipes:
5 x 7 Cards – Many people still like keeping 5 x 7 cards in a box to save their recipes. It's a good approach because you can take the cards out and use them while you're cooking. Some people like to laminate the cards to keep the recipes from smudging.
Cookbooks – There will often be only a handful of recipes you like or cook out of any given cookbook. A great way to store these is to mark the pages that have the recipes you like and keep them on a bookshelf in your kitchen. In the table of contents, highlight the recipes you like best so that you don't have to leaf through the entire cookbook all the time. It's also worthwhile marking any recipes that you've tried and didn't like. Highlighting the good recipes and the not-so-good will save you a lot of time searching through your cookbooks.
Electronically – Another way to keep your recipes is in soft copy. There is software for recipe databases that you can use on your computer, or you can just use the filing system and folders already available on your computer. For recipe-keeping software, try Big Oven. I've included a Holiday Meal Planner sheet and list sheet for your Favorite Christmas Recipes.
Online – Sites like Just a Pinch offer ways to save recipes and add your own original recipes and pictures. Just a Pinch additionally lets you print out your own cookbook based on the recipes you have created.
Photos – Another good way to keep a recipe is to take a photo with your phone of the dish, print it out, and then glue or write the recipe on the back of the photo. That way they know what it's supposed to look like when they've made it.
Recipe Book – Get a notebook or scrapbook with clear sleeves, then just put the recipes inside. You can put magazine recipes, recipes printed out from the computer, your 5 x 7 cards, and even recipes written on the back of Christmas paper inside this notebook. It's a great way to keep them.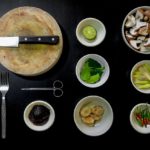 A great idea regardless of how you save your recipes is to make a note if you altered them. The holiday food traditions we look forward to are the byproducts of experimentation by previous generations. The creators of the original dishes may have never intended to make them again. They just happened to feel like doing something different or adding something new to the holiday table. When you tweak a recipe and it turns out great, making a note of it allows you to repeat it next time. This way, it becomes part of your family heritage and people can remember your contribution with as much nostalgia as you hold for your own ancestors' recipes.
More than mere sustenance, the family traditions we enjoy year after year are a source of pride and lead to conversations about family members and fond memories of holidays past. Traditional family foods can be one of the most important parts of the holiday season for many people.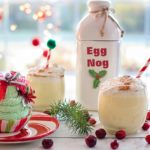 There was once, however, a time in each and every family history before those recipes existed. Mom had to make those thimble cookies for the first time. When she did, she may have placed them right next to chocolate chip cookies made with her Grandma's secret recipe, having no idea they would become such an integral part of the holiday. She simply hoped that she could add a little bit to the holiday by trying something different. Our holiday food traditions are special to us, and it is wonderful to experience those comforting recipes each and every holiday. It's important to remember how those traditions began. Taking the source of those traditions into account, we can be spurred to create our own.
This holiday season, consider doing something new. Think about adding a different plate to the dinner or treat table. Make a side dish not generally found on your holiday table or try a new cookie recipe. Try a few new ideas and see what happens.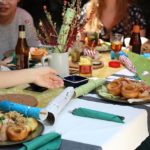 Some of the new options may not be very well received and others may be enjoyed, but not nearly as much as your family's holiday classics. However, one might receive such rave reviews that you decide to try it again next year. In years to come, that simple decision to experiment may turn into part of your family's traditional holiday table. The new cookie recipe you find in a holiday recipe collection this year may eventually become a staple item that your great-grandchildren cannot imagine missing.
Traditions are an important and wonderful part of the essence of one's family. Wouldn't it be nice to add your generation's recipes to the holiday traditions you all hold so dear? Inventing new holiday traditions has no precise formula. One cannot really intentionally "design" a new holiday food tradition. They tend to grow over time. New traditions do require a willingness to prepare an inventive new dish. This holiday season, consider your potential role as a creator of a meaningful holiday tradition and add something new to the holiday feast.