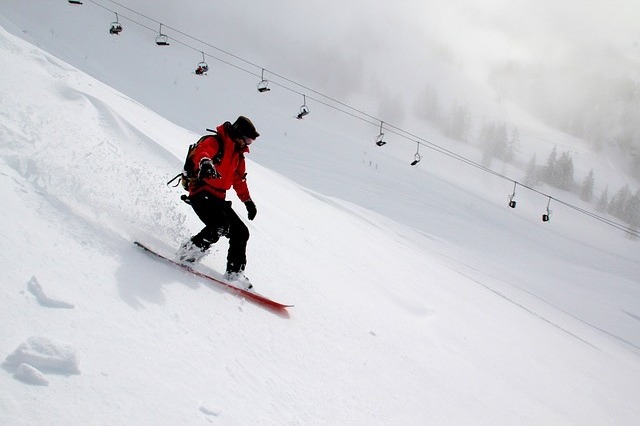 Outdoor Family Fun To Wrap Up The Christmas Season
During the winter it's easy to hole up inside like a pack of bears hibernating. However, humans are not bears and there's a lot of fun to be had outside. This Christmas season, take your family outdoors, get some sunshine and have some good old-fashioned family fun. Here are five ways to have outdoor family fun this Christmas.
#1 Snowbowl
Have a phenomenal game of touch or tackle football in the snow. If you have enough friends together to have eleven people on each team, great. If not, divide the group you have evenly. Dig out the end zones and use cones to mark the corners. It might help to have scarves or hats that are the same color so you can tell who's on your team, but it's not a requirement. Hit the snowy gridiron and have some fun!
#2 Sledding
Sledding is fun for all ages and you don't even need a fancy sled. Plastic disc and toboggan style sleds are available inexpensively but you can also use the lid of a garbage can or a cardboard box in a pinch.Find the biggest, fastest hill you can get to and enjoy a day of rip-roaring fun!
#3 Build a family snowman
This is a great outdoor activity for kids of all ages. Everybody loves to make snowmen. Adults and older children can help pushing the snowball around when it gets too large for the little ones to manage. Young children can be tasked with finding items to adorn the snowman with.
#4 Snow forts and snow angels
Who doesn't like to make a snow angel or build a fort? If you live in a snowy area it's almost a required outdoor activity. Depending on how much snow has fallen, you can dig down to create a trench and use the snow you've excavated to help build your fortress walls. You can pack the snow by hand or use plastic storage boxes to create snow bricks of different sizes. Sandwich boxes, quart boxes and diaper wipe boxes are great options for making snow bricks or you can go to the toy store and buy snow brick makers.
#5 Snowy obstacle course
Build ramps, hurdles and other obstacles in the snow and challenge each other to run the course. The fastest time wins. The great thing about doing it in the snow is that if you fall, you've got a lovely cold cushion to crash onto.
#6 Snowboarding, skiing and tubing
If you have the time and a resort nearby, you can have a great day of family fun out on the slopes. Skiing and snowboarding are great exercise and a lot of wintry fun. A more family-oriented activity on the slopes is to go snow tubing. The tubes are available in single and group-sized. Sledding down the slopes in your snow tube is a great day with friends and family.
#7 Ice Skating
If you have a local pond that has frozen over, ice skating is an age-old way to have fun. People have been skating for winter entertainment for centuries. It's quite relaxing to glide around dancing on the ice with your loved ones.
Other fun things to do
You can also simply enjoy a hike, walk around the neighborhood and enjoy the Christmas lights or sing carols to your neighbors.
There are a number of outdoor activities to enjoy during the Christmas season. Find one that's right for your family. Create new family traditions, enjoy spending time together and make it a Christmas to remember.